A Post-BEPS Primer for Boards: Staying in Control of Transfer Pricing Risks

01/08/2016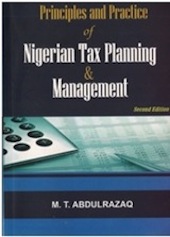 This book which has been rendered in simple, intelligible and clear language concentrates on the legal limits of tax planning and management in Nigeria.
In this book, comparisons have been consistently drawn from the UK tax and also traced the history of Nigerian tax system.
By way of appendices, it touched on the scope of tax practice, relationship of accountants with tax counsel, documentation of tax problems, library and reference material, tax research department and review of tax planning opportunity.